Technology Features of Alfa Systems
Artificial Intelligence
Deploy machine learning in business decisions.
Alfa enables organizations that understand the value of AI and are harnessing data and modern ML techniques to improve user experience, drive wider adoption, and inform better business decisions.
The integration of AI and machine learning models into business applications is becoming increasingly commonplace; from the SaaS applications that we use every day, to auto and equipment manufacturers pushing the boundaries of automation and business intelligence.
With more tools and platforms being released all the time to facilitate ML, this is a branch of technology that will only increase in popularity and mainstream adoption - even in more risk-averse industries like auto and equipment finance.
Exploring opportunities in AI through Alfa iQ
A partnership between Alfa and Bitfount, Alfa iQ was established to deliver intelligence to the world's auto and equipment finance providers, with a mission to make access to assets efficient, intelligent, and fair.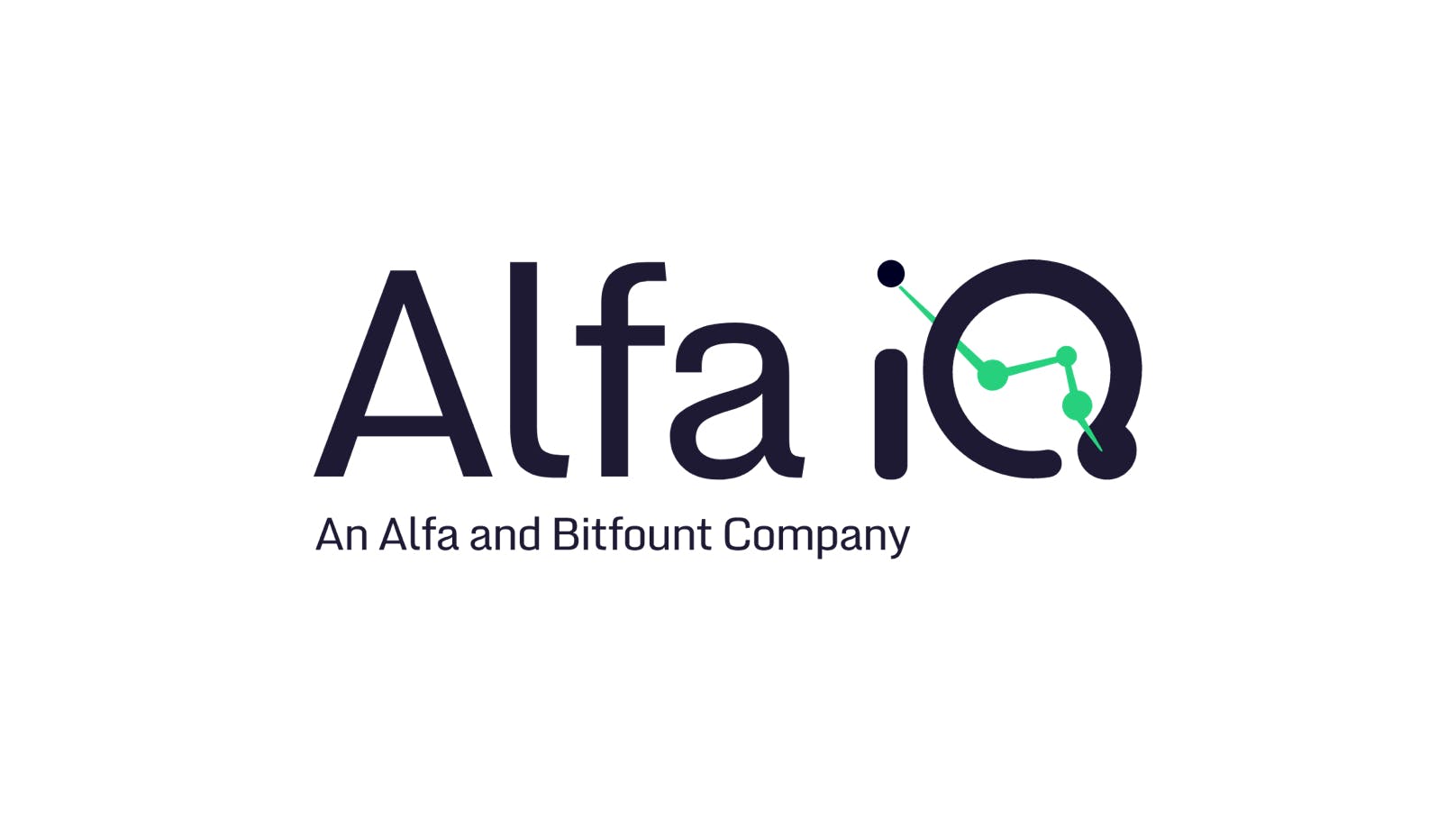 Alfa iQ provides industry-leading direction in the use of ML. The partnership brings together Alfa's industry experience and asset finance data models, with Bitfount's expert AI data scientists and federated learning platform. Its ambition is to provide the best machine learning models and advanced decisioning scorecards for the asset finance industry.
Alfa iQ is spearheaded by Blaise Thomson. You might have caught Blaise on the conference circuit as he expounds on the benefits of AI and ML solutions and their applications in asset finance. Prior to Alfa iQ and Bitfount, Blaise was the founder and CEO of VocalIQ, which he sold to Apple in 2015. He remained at Apple until 2019 as head of the Cambridge (UK) engineering team and Chief Architect for Siri Understanding.
Together we have been steadily introducing Alfa iQ to Alfa customers and other leading industry players. Get in touch today to discuss your requirements.
Thought Leadership: AI in Equipment and Auto Finance
In our three-part thought leadership series AI in Equipment and Auto Finance, we've considered ML's enduring attraction: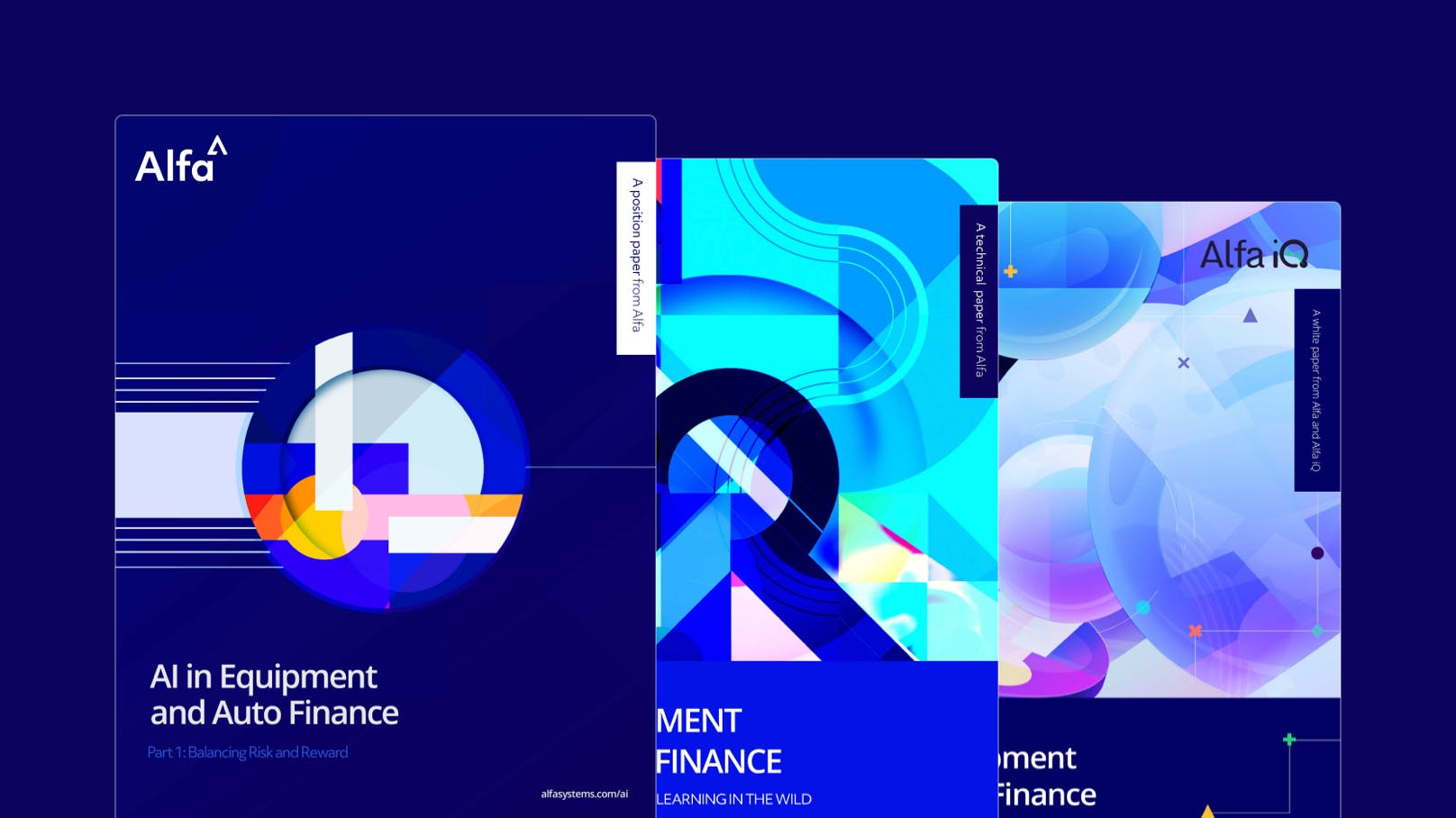 The first, the position paper Balancing Risk and Reward, explored the reasons why AI can provide better solutions than conventional methods. We discussed various industry-specific use cases, and how AI solutions can offer not just great reward, but also pose great risk.
Next, in the technical paper Using Machine Learning in the Wild, we compared two approaches to the engineering of machine learning solutions. One took advantage of AI-as-a-service to implement a solution rapidly, based on preconfigured machine learning (ML) components, while the other brought full control of the ML pipeline creation in-house.
In the third and final paper Moving Forward with Machine Learning, we considered ML's continued success, particularly in the context of the ever-increasing volume and variety of data that is being collected. We've explained that models that until recently would have required a supercomputer to train, can now achieve similar results when trained on laptop machines.
Numerous challenges remain, particularly in areas such as ethics, bias, fairness, data quality, and interpretability. However, none of these is insurmountable. In order to unlock the full value of your data, the path forward will require collaboration between experts in business sectors and those with a deep understanding of the right technology and its application.
Implementing ML to improve your business might still not feel like something you can achieve straight away. So what's next?